10x10 High Peak Tent with 3 Side Wall Package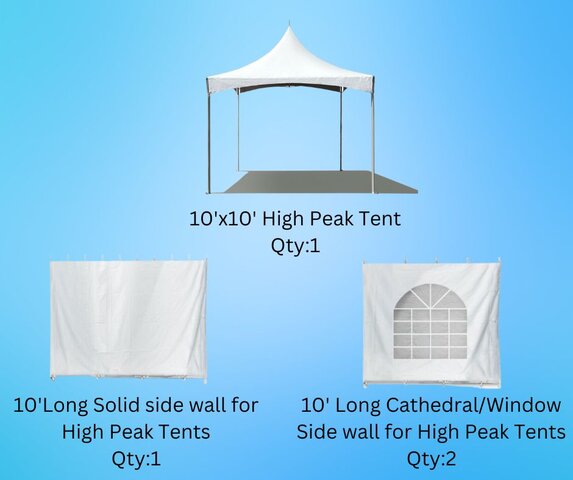 Description
Looking for a versatile and durable tent for your outdoor event or gathering? Look no further than our 10x10 High Peak Tent with 3 Side Wall Package!
Crafted from high-quality materials, this tent boasts a sturdy frame that can withstand even the toughest weather conditions. The high peak design not only adds an elegant touch to your event, but also provides ample headroom for your guests to move around comfortably.
The included 3 side walls (1-solid side wall and 2-side walls with windows) provide additional protection from the elements, while also allowing you to customize the tent to suit your specific needs. Whether you want to create a cozy, intimate atmosphere or an open, airy space, this tent has you covered.
This 10x10 High Peak Tent with 3 Side Wall Package is the perfect choice for weddings, parties, festivals, and more. Order yours today and make your next outdoor event one to remember!