18' Tall Panther Water Slide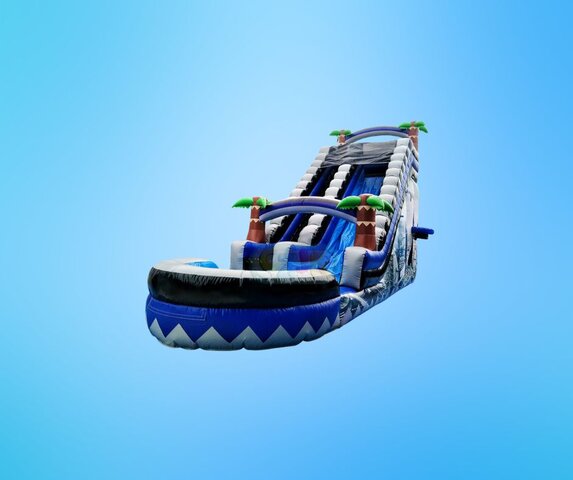 Description
Looking for an exhilarating water slide that will bring out the adventurer in you? Look no further than our 18' Tall Panther Water Slide! This massive slide is guaranteed to provide hours of fun and excitement for both kids and adults alike.
With its sleek and striking panther design, this water slide is sure to be the centerpiece of any backyard or event. Standing at an impressive 18 feet, it offers an adrenaline-pumping drop that will have you screaming with delight as you plunge into the refreshing pool at the bottom.
Constructed with high-quality materials, our Black Panther Water Slide ensures durability and safety. The slide features a wide and sturdy climbing ladder, allowing easy access to the top.
Whether you're hosting a birthday party, a summer gathering, or simply looking to beat the heat, our 18' Tall Panther Water Slide is the perfect addition to any occasion. It's a surefire way to keep everyone entertained and cool during those hot summer days.
So why wait? Bring the thrill of a water park right to your own backyard with our 18' Tall Panther Water Slide. Get ready for an unforgettable experience that will leave everyone wanting more!
Dimensions:
18'H x 30'L x 10'W