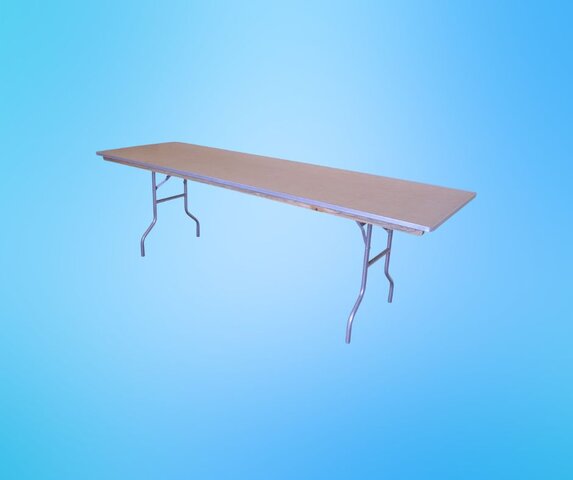 Description
Looking for a durable and versatile banquet table for your next event? Our 8' banquet tables are the perfect solution.
Made with high-quality materials, these tables are strong and sturdy enough to handle heavy use. They are perfect for seating guests at weddings, conferences, banquets, and other events.
Our 8' banquet tables are also incredibly versatile. They can be used for a wide range of purposes, including serving food, displaying products, or simply providing a place for guests to sit and mingle.
Featuring a sleek and modern design, these tables will fit in with any event decor. And with their lightweight design and folding legs, they are easy to transport and set up.
So if you need reliable and stylish banquet tables for your next event, look no further. Our 8' banquet tables have you covered.
Don't forget to go to our add on pages!Cotton Candy Machine Snow Cone Machine Inflatable Modular Panels Food Service & Concession Accessories Tent Side Walls & Lighting CockTail Tables 10x10 Tents T-Shirt Cannons Giant Lawn Games Grills & Smokers Plastic Ball Pit Balls Inflatable Games Mega Phones & More!

If your order is under $100, please call our office @ 716-437-3339 and book with us directly.
6005