Adult Sized Red and Gold Throne Chair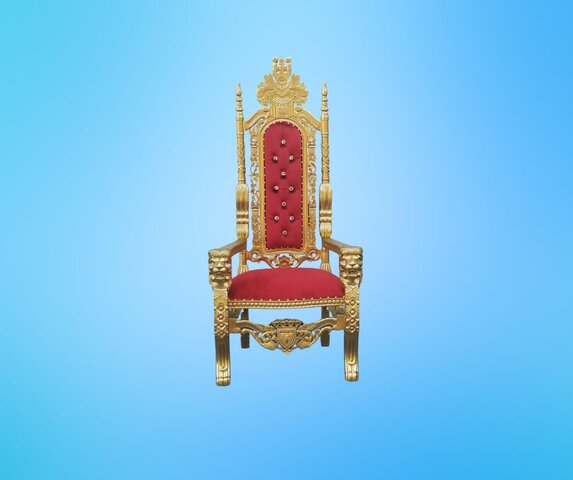 Description
Make a statement at your next event with our adult-sized red and gold throne chair. This elegant and eye-catching chair is perfect for adding a touch of regal flair to weddings, corporate events, and other special occasions.
Our throne chair is made with high-quality materials and features a stunning red and gold color scheme. The comfortable padded seat and high backrest provide a comfortable and supportive seating experience, while the sturdy construction ensures that the chair can handle heavy use.The adult size of our throne chair makes it perfect for seating guests of all ages. It's also a great choice for photo ops, with its impressive size and bold color scheme.
Our throne chair is easy to transport and set up, thanks to its lightweight design So if you want to add a touch of royal glamour to your next event, look no further. Our adult-sized red and gold throne chair has you covered.
Rough Dimensions: 71" Height x 38" Width x 30" Length
Don't forget to go to our add on pages!
Cotton Candy Machine Snow Cone Machine Inflatable Modular Panels Food Service & Concession Accessories Tent Side Walls & Lighting CockTail Tables 10x10 Tents
T-Shirt Cannons Giant Lawn Games Grills & Smokers Plastic Ball Pit Balls Inflatable Games Mega Phones & More!
*Must be returned clean; otherwise a cleaning fee will be charged to customer
**All Throne Chair rentals will require the purchase of a Damage Waiver for an additional 7%